Dear Sirs,
This is Nile from Shanghai Huayuan Electronic Corp.
We learnt from your esteemed website and found that you are dealing with security business.
Our company is one of leading RFID transponders manufacturer in China since 1994.
Our product arange:
* 125Khz RFID: EM ISO card, clamshell card, keychain, disc tag etc.
* 13.56Mhz RFID: Philips ISO card, keyfob, laundry tag, nail tag, watch tag etc.
* UHF: Inlay, paper label etc.
* Customization technologies: 4C printing, logo printing, number printing, encoding, Laser printing.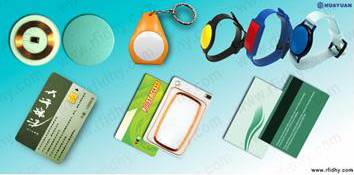 I am waiting for your postive reply regarding any request.
Best regards,
Nile
Nile Chen
Sales&Marketing Dept.
Shanghai Huayuan Electronic Corp.
Room707/709,Jindu Mansion,No.277 Wuxing Rd,
Shanghai, 200030,CN
Tel: +86 21 6445 8052
Fax: +86 21 6467 1155
Skype: shhyec-nile
MSN: nile@rfidhy.com
www.rfidhy.com
Privacy Notice: This information in this email, including any attachments is confidential, and is intended only for the individual or entity to whom it is addressed. Any disclosure,copying, distribution of this email by anyone other than the intended recipient is strictly prohibited. If you are not the intended recipient, please contact the sender via email, delete and destroy all copies of the original message.